From Angie's List:
"I contacted 3 HVAC companies Besides Air Tech, there was another that had outstanding ratings on Angie's List. Rod Rodriquez of Air Tech was very patient in answering all of my questions through email and the phone. This was important since I work overseas and could not afford much face time. Rod worked with me in coming up with a system and cost that met all of our needs. The work started and completed on schedule. Rod and his team were friendly, courteous and professional. They were careful in cleaning up at the end of the day. The Bryant system that I put in was top of the line with all the latest electronics. Air Tech worked diligently to ensure that the system was running perfectly and until I was completely satisfied. After the job was complete, Rod contacted us to make sure that things were working fine and came back to give us a short tutorial on how to operate the system. Overall, a great experience in working with Air Tech."
-George Foo
San Marino, CA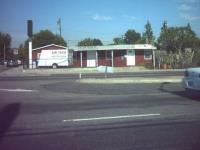 "We have used them since 1984. They come when they are supposed to and they are thorough. We have had repairs and we have had other things and everything has turned out well. We have used them, the first time, when the Olympics were in town in 1984."
-Roger Bryant
San Gabriel
From Yelp:
"I've used them twice now:
FIRST TIME: Just a general annual maintenance with a coupon. Rep was super professional, wanted to be sure he was clear and showed me pictures of my attic and how rodents had gotten to my ductwork because it was installed improperly
SECOND TIME: Had complete reducting and new vent plates. Much improved! and much quieter as the original work has skimped on materials.
When another vendor came to blow in insulation; they commented on how superior the job was in the attic, and done very well. Tied up to the roof or wall properly so you could move around.
Each time they were timely or would call if they were going to be delayed. Rep who came out was was great, professional, courteous and open to any of my questions.
Excellent service and quality ... highly recommended."
-Lucy J.


Pasadena
From Yelp:
"Thank you Air Tech! I lost my heating unit (it actually started to melt the duct work and singe the attic) on a chilly day and called them to get a quote on the work and/or replacement of the unit. Oscar arrived as scheduled and listened to all the info that I had about the unit and it's use. He was very clear in describing what he had found and when I asked him for a quote to replace the unit, Air tech did so within a few hours, giving me some options.
They were hard working, clean in the installation, respectful of my floors and property, and all the way very communicative about the process so there would be no surprises. We wound up getting an entire new HVAC system due to their competitive pricing and availability in getting the job done fast (the cold weather had just returned). The new unit is amazingly quiet and I couldn't be happier with their handling of the entire install and transaction. I would recommend them to anyone, they were great!"
-Heather M.
Burbank
From Angie's List:
"I live in a condo with an unconventional heating/cooling system. We have a radiant system that uses a chiller to feed cool fluid through a closed system of pipes into each unit. In the winter, we use a boiler to heat fluid for the system. Each unit has a blower that blows air across coils that are fed by the buildings pipes. An additional complication is that in my unit I have a power box that turns the blower on/off and sets the fan for high/low. For the longest time, I have had great heat in the winter but minimal to non-existent cooling in the summer. I was anxious that it would turn out to be complicated and costly to repair the system. I have had one other company look at the system, and they couldn't give me any reason for the discrepancy between winter and summer. When I initially called, I just wanted to replace the thermostat and hoped that the technician (Guillermo) could figure out why I was having this problem. When he arrived (he put on booties to protect my floors!), he listened carefully and respectfully to my description of the system. He opened up both the thermostat and the power box as well as the examining the leads to the solenoids and blower. After about an hour of investigating, he realized that the thermostat was not connected properly to the leads into the power or solenoids so there wasn't any cold fluid released into the coils. We wound up re-using my original thermostat. Throughout the service he took the time to explain what he was doing and showed me the temperature as he was testing the system. The only small criticism is that he arrived an hour later than the window I was given, but that was understandable as it was a very hot week and they had many calls. The company's dispatcher called to let me know he would be late. It was worth the wait as Guillermo seemed very knowledgeable and experienced. He was able to figure out my building's strange system and fix the problem easily. Overall I am very happy with the company and plan on using them again to repair a small leak in the system's drainage pipe."
-Sophie Wong
Pasadena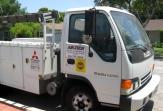 From Angie's List
"An inspection of my HVAC system conducted by the person buying my home found that the line carrying condensation from the unit to the drain pipe was broken, and that the drain pipe was partially clogged. The Air Tech technician arrived promptly at the agreed time, replace the broken line, and cleaned out the drain pipe. The job was completed quickly and professionally."
-Judson Cohan

Duarte
From Angie's List
"There were terrible odors emanating from the air intake vent of our heating/ac system and we could not locate the source. We called four different companies to come out and evaluate the problem, including duct cleaning operations and heating/ac specialists. None of them were able to give us a good explanation of the cause of the odors, and they each gave us a different solution they thought might work, including replacement of all of our ducting and installing a new heating unit. We called Air-Tech after finding them on Angie's List, and Rod came out. He appeared to do the most thorough inspection and, when he came down from the attic, he confidently told us that he had located the source of the odors, gave us a detailed explanation of how the improper installation of the air conditioning unit caused the problem, and outlined the steps he would take to correct the situation. Compared to the other representatives that previously came out, Rod's professionalism was a welcome relief. We were comfortable giving him the job... his workers showed up on time and did a clean, excellent job. It's now been over a month since they've been to our house, and we have not had any odors since. We are satisfied customers and are now having Air-Tech do another job for us, in addition to servicing our equipment annually."
-Alan Greenberg

Rancho Palos Verdes