Benefits of Ductless
Mitsubishi Electric indoor units are easy to install practically anywhere:

High on the wall to blend into a room without taking up window space

In the ceiling or below the floor and totally out of sight

Low on the wall at floor level to be unobtrusive within the space

Heat pump systems feature auto mode, which automatically switches between cooling and heating in response to the changing load in the space. Our systems are nearly silent; their fans deliver air quietly and continuously with only a gentle whoosh for constant circulation and filtration.For this reason, Mitsubishi Electric split-zoning systems have long been the choice in in thousands of homes, churches, schools, and libraries across the U.S. and the world.
Our systems are the perfect way to cool or heat any single room or multiple rooms in a home or office to provide personal comfort control.

Technology Benefits of Mitsubishi Systems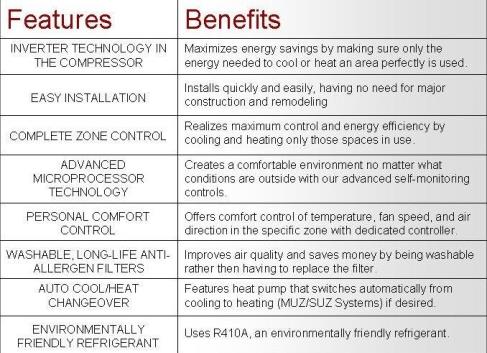 Innovative Variable Speed Compressor Technology
Sophisticated electronic control systems detect any changes in room or zone temperature and like a car's cruise control control-automatically adjust the speed of the integrated INVERTER-driven compressor in the outdoor unit and the electronic linear expansion valve (LEV) position for precise capacity control. This feature is unlike conventional units, which only start and stop the constant speed compressor repetitively. Special components within the compressor such as high density windings in the motor increase the magnetic flux and artificial magnets in the rotor to reduce its weight, allowing the compressor to operate at sound levels both during start-up and while running.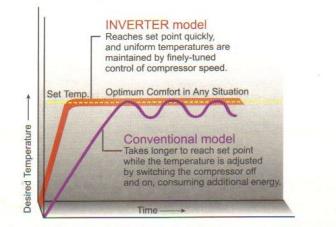 ST.LIC.NO 541161
Energy Efficiency Recognized
Mitsubishi Electric split zoning, cooling-only and heat pump system are so energy efficient that currently 29 systems of our INVERTER-driven systems are ENERGY STAR® rated. This can mean big saves.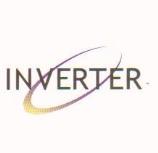 To learn more or schedule us to visit your home, give Air-Tech Air Conditioning & Heating a call at (626) 795-8880.